Ogłoszenie numer: 7206657, from 2022-07-12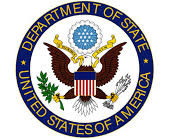 U.S. Embassy in Warsaw
is seeking an individual for the position of
Federal Benefits Claims Representative
Location: Warszawa
Job description
(3 positions)
Basic function of position
This is the expert level for Federal Benefits Claims Representatives who are responsible for developing and processing the full range of the most difficult and complex federal benefits claims and post entitlement related work. This level requires comprehensive investigations to determine initial and continuing benefit eligibility. The incumbent prepares and submits complete and authoritative adjudication packages to the Social Security Administration (SSA) for final action. Although the most extensive federal benefits program involves SSA benefits and services, the incumbent is also responsible for claims work involving the benefit programs of the Department of Veterans Affairs (DVA), the Office of Personnel Management (OPM), the Railroad Retirement Board (RRB) and the Department of Labor (DOL).
Requirements
Qualifications required
Completion of at least two years of college studies is required
One year of progressively responsible experience in work involving the application of complex regulatory material along with extensive public contact or other closely related experience.
Fluent Knowledge in Polish/Good Working Knowledge in English
Please add the following clause: I agree to the processing of my personal data for the needs necessary in the recruitment process.
APLIKUJ TERAZ